According to the 2016 U.S. Houzz Kitchen Trends Survey, the majority of homeowners who are updating their kitchen cabinets are incorporating specialty storage. And why wouldn't they? Storage is HOT.
With so many great choices offered by Design Moe Kitchen & Bath, it's a pleasure to plan the details of a new space. Here are a few to consider for your new kitchen.
THE CHARGING DRAWER
Store more with this charging station drawer. Ideal for all your devices.
PULL-OUT SPICE STORAGE
Store more spices in a pull-out cabinet. One of the hardest working small spaces in your kitchen.
KNIFE STORAGE + UTENSIL STORAGE
Store more with this hardworking knife and utensil drawer. Perfect for handy food prep items.
BREAD OR VEGETABLE STORAGE

Store more in our deep drawers. Breads and root veggies can be stored separately in this ventilated, slide-top storage drawer.
POTS AND PANS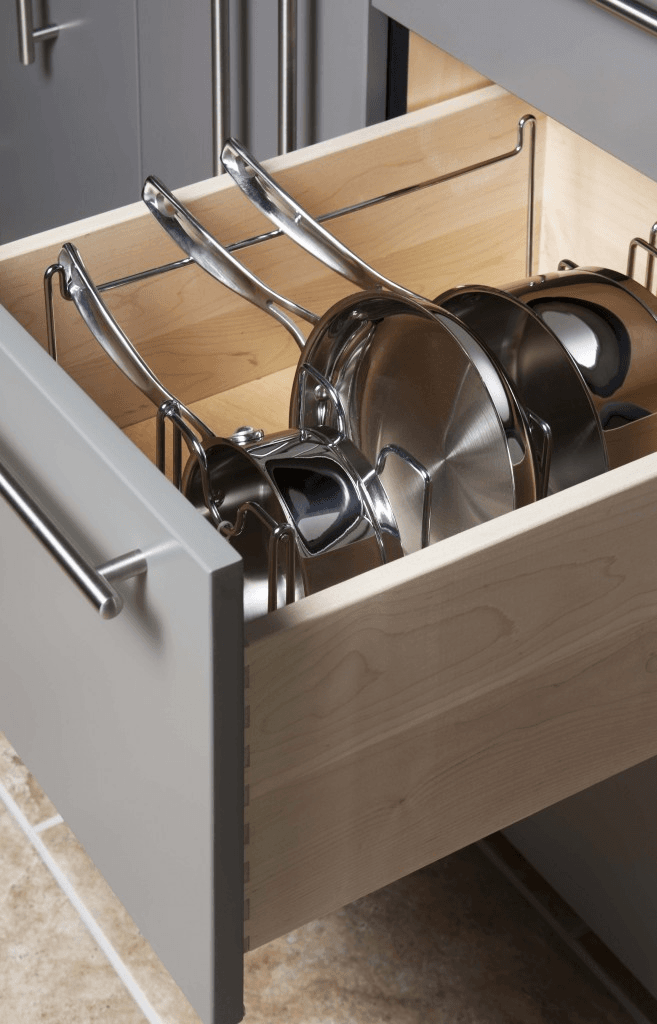 Store more pans and lids in this clever drawer. No more wondering where that lid went for that pan.
Store more in this pan deep drawer. With wire dividers and handle rest.
STORAGE FOR LIDS
Store more lids. No more stacking on a shelf, and reaching into a cabinet to locate the right lid. Here they are, stored on angles for easy viewing.